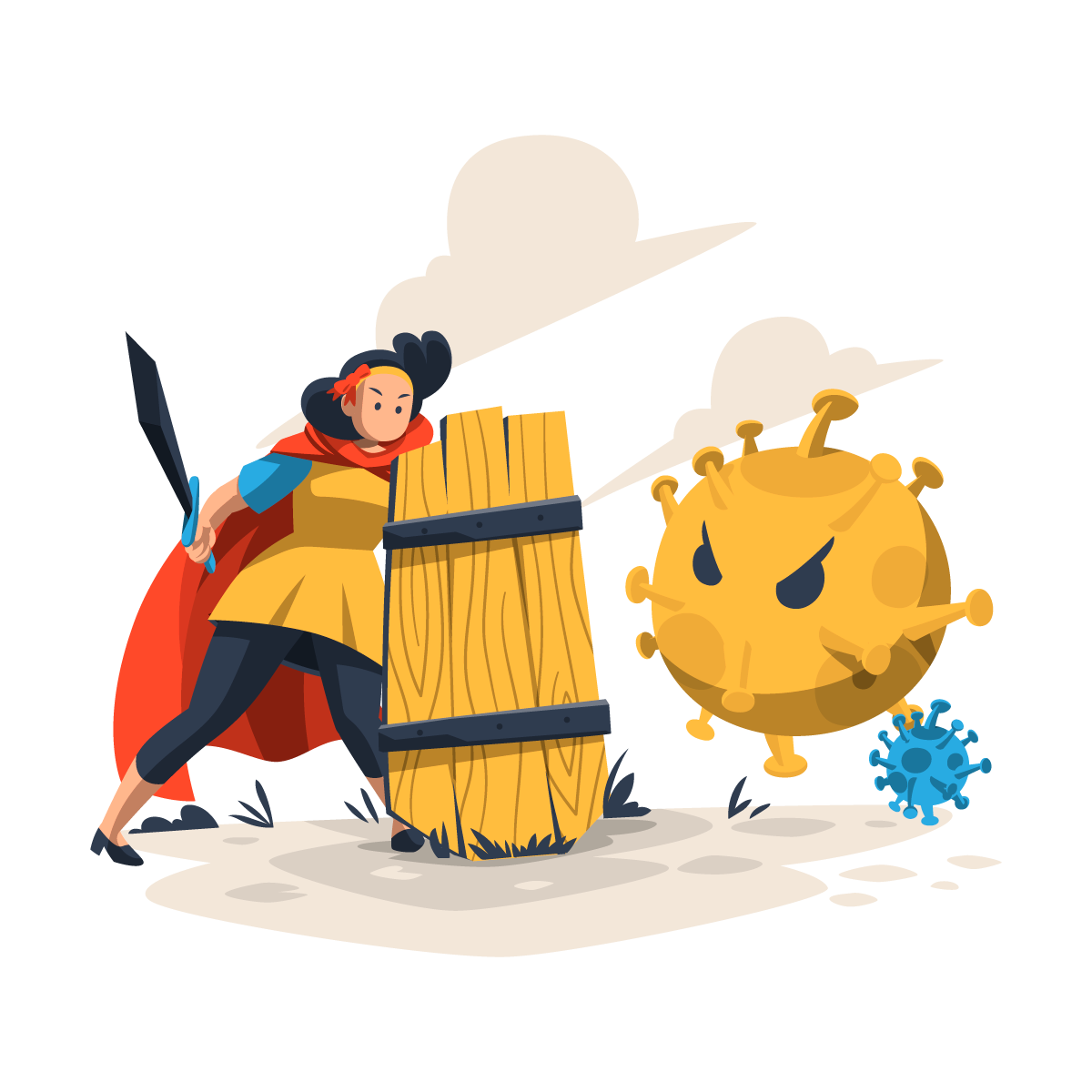 The New Year usually heralds beginnings, a fresh start, a new look. Yet as the world plunges into economic uncertainty, more businesses are realizing they've reached the end of the runway. Will you take off and soar? Or pull back and crash?
Much as analysts spent decades unraveling the socioeconomic impacts of the Spanish Flu of 1918, our economic, social, and political landscapes have been redesigned in response to the ongoing COVID-19 Pandemic and we are still learning how. As 2020 unfolded, companies over-hired to meet an anticipated (and ultimately reversed) trend of long-term digital consumer and corporate behavior. Though the productivity and lifestyle benefits of remote work cannot be overstated, by 2021, people had resumed pre-pandemic consumer and cultural habits in many ways. Many tech layoffs over the past eighteen months are attributed to cost-cutting in ways to reverse the pandemic-era hiring spree, but much of this behavior is no longer being driven by business fundamentals but instead by social contagion. And when businesses just copy one another impulsively, mirroring the activity of other companies for fear of missing out on a momentary trend, social scientists worry that we are becoming the architects of our own reactive undoing rather than the entrepreneurs of our unfulfilled destinies.
Yet amidst challenges there are opportunities. As they evolve, organizations tend to operate reactively by responding to the needs of the marketplace and often times will overlook the benefits of an intentionally proactive engagement posture. Scale is predictable. Even companies that are mature and established are engaging in ruthless efficiency-based calculations - like Microsoft's layoff of 10,000 employees, Amazon's slashing of 18,000 jobs, or Google reducing 12,000 members of its workforce, all this week alone - rather than courageously seizing the moment to amplify growth through predictive analytics. Realigning a business from a legacy model of viewing every investment as a cost-center towards a mature model of engagements and people as inherently revenue-driving requires a shift from efficiency-based thinking to success-oriented operations.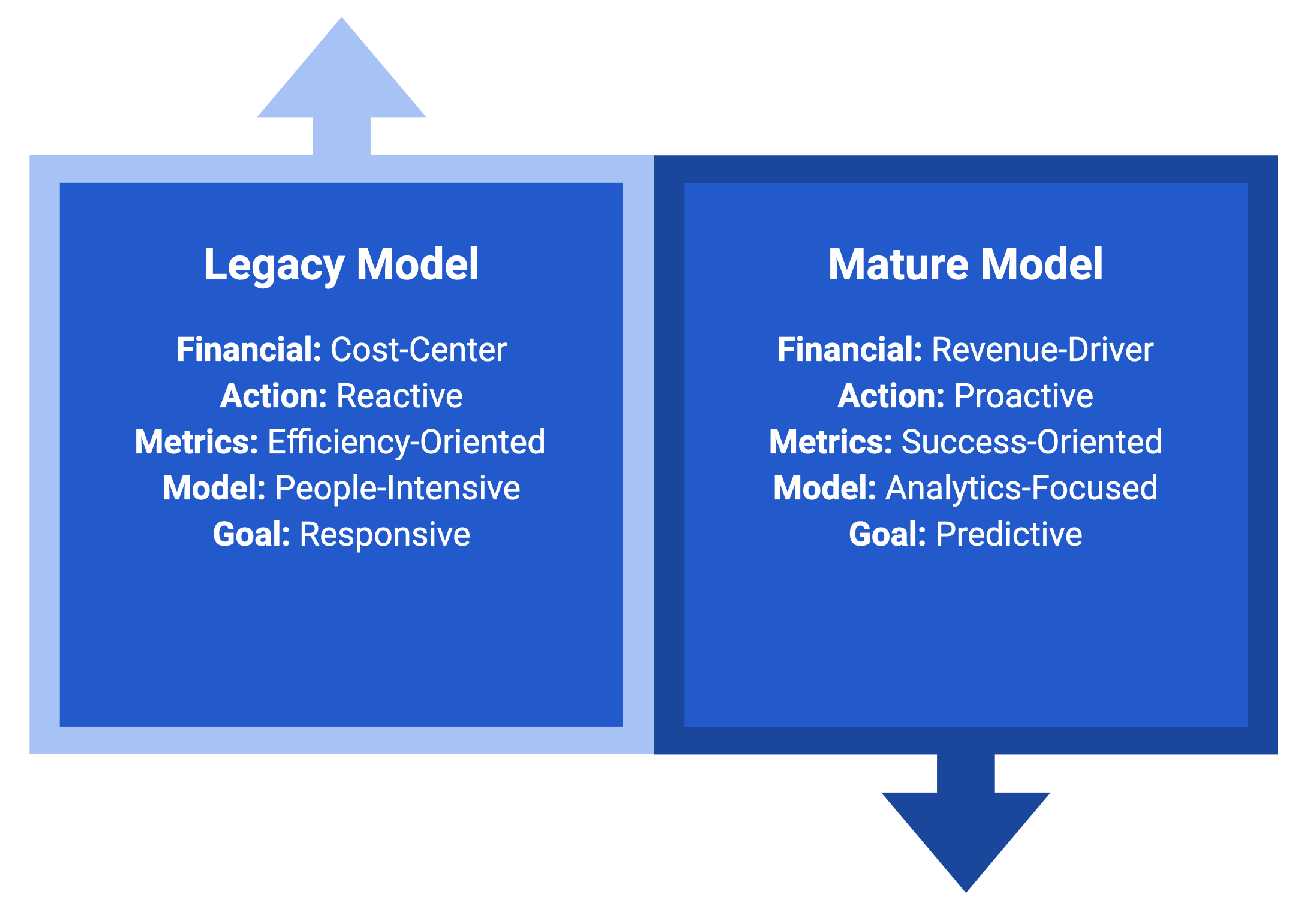 There are a few short-term initiatives (and more longer-term ones) that can help set up an organization for this necessary experiential evolution by centering business operations on the customers that we all serve. Prioritizing the right ones, as well as aligning them to the right measures, are at the heart of our practices. Here are five initiatives you might want to launch, based on typical questions we might ask at this pivotal moment.
Customer Journey (Retention)
Are your teams and departments integrated and working together to drive client outcomes? Does every stakeholder align with a clear RACI (Responsible, Accountable, Consulted, and Informed) framework? Do you know what operating frameworks and procedures are best applied given the need or circumstance? A Customer Journey is an evergreen process that outlines all stages of a client's relationship with your organization, from acquisition and onboarding, through adoption and growth, and ensures that all teams and individuals work seamlessly and collaboratively. 


Customer Segmentation (Revenue)
Do you think of all your clients and constituents the same way? How do you know when to spend valuable personal time with a customer vs. relying upon automated messaging? Where is your company's hiring plan against your expected revenue? Are you on track to protect and grow your company's bottom line? Customer Segmentation is the foundational exercise of organizing revenue by account against lifetime value, industry vertical, and even psychographic framing, ensuring you know exactly who you're serving and the best people and processes to plan for your clients' success.


Theory of Change (Go to Market)
What is your organization's mission? Why does your company exist? How will you change the world? What is your unique and differentiated value - the thing that you, and only you, can do that no one else can offer? Does everyone in your team or business articulate this vision in the same way? What is your 30-second elevator pitch? Theory of Change is a vision-setting craft that aligns people with your purpose so that your processes reflect a plan that will achieve your outcomes.


Practice the Mission (Sales & Marketing)
How do you attract and retain your customers or constituents? What measures do you set and track for your sales reps and account managers? Do you know your return on your investment for your pursuit of the marketplace? Practice the Mission is a review of your customer acquisition programs and processes, ensuring that your command of the message resonates through generous listening by identifying the core problems that clients seek to solve and then setting the qualifying criteria against which your sales and marketing teams can operate to succeed with prospects.


Deliver the Plan (Service)
Why do customers stay with you? How do you delight your clients and constituents through your experience? What plans or playbooks do you employ to ensure that every moment - from onboarding through adoption and renewal or growth - drives additional value? Deliver the Plan is a comprehensive assessment of the client experience of your service, support, and success organizations, ensuring your client-facing teams have widely-understood charters and measures and are constantly empowering the rest of your company to be their best.
Seven other playbooks and projects you may want to consider include:
Digital Touch - Automated engagement for client lifecycle acceleration
Onboarding - Post-sale customer enablement and education for adoption
Business Reviews - Client-facing partnership roadmap alignment sessions
Incident Management - Service processes for continuous improvement
Health Checks - Re-engaging customers through pre-emptive value
Change Management - Operational excellence to drive exceptional outcomes
Confronting Issues - Building partnership through working agreements
If you're ready to evolve your experience and exploit your competition's reactive moves during the coming challenges, consider how we can help!